Frequently Asked Questions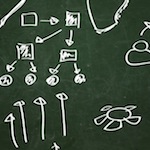 What is an importer verifying?
All importers must verify the safety of the food they offer for importation. They must establish, sustain, and adhere to a Foreign Supplier Verification Program (FSVP) that adequately documents affirmations that the foreign supplier is producing the "food in compliance with processes and procedures that provide at least the same level of public health protection" as those in the Hazard Analysis and risk-based preventive controls (HARPC/ Preventive Control Rule) and the new Standards for Produce Safety. 21 C.F.R. 1.502(a). Additionally, food importers must verify that imported food is not adulterated, or misbranded because it fails to disclose the presence of major food allergens in compliance with the Federal Food, Drug and Cosmetic Act.
(More details here)
Who is subject to FSVP?
FSVP applies to all importers of food and beverages, including dietary ingredients, unless the food is exempted.
Note that an "importer" in this context is different than an Importer of Record – a term with legal significance according to Customs law. Here, an "importer" is "the U.S. owner or consignee of an article of food that is being offered for import into the United States. If there is no U.S. owner or consignee of an article of food at the time of U.S. entry, the importer is the U.S. agent or representative of the foreign owner or consignee at the time of entry, as confirmed in a signed statement of consent to serve as the importer." On top of that, "consignee" does not have its common meaning, but "U.S. owners or consignee" is a term of art that means "the person in the United States who, at the time of U.S. entry, either owns the food, has purchased the food, or has agreed in writing to purchase the food."
Click here for more information.
Is an FSVP Agent the same as a US Agent for a foreign food facility?
No, they are not the same. Foreign facilities use U.S. Agents as the point of contact with FDA as it relates to the food facility. An FSVP Agent is needed if there is no U.S. owner or consignee at the time goods enter the U.S. FDA will hold the FSVP Agent responsible for meeting all FSVP requirements. The FSVP Agent must be designated in writing with signed consent by the FSVP Agent.
What food is subject to FSVP?
FSVP applies to all imported human and animal food, beverages, and dietary ingredients, except for those exempted under the regulation.
Exemptions Include:
* Juice and seafood products subject to FDA's HACCP regulation
* Meat, poultry, and egg products, which are subject to USDA
* Alcoholic beverages under certain conditions
* Food for research or evaluation
* Food for personal consumption
* U.S. food returned
* Food subject to transshipment, import-for-export
*** Additionally, there are modified requirements if the food's hazards are controlled after importation, whether by the importer or someone later in the process.
How will FSVP be enforced?
FDA has publicly stated that it does not intend to verify compliance with the FSVP rule in conjunction with an individual shipment. In other words, FDA currently does not intend to hold a shipment (or more) while it reviews the importer's FSVP system. Rather, FDA will follow a facility inspection model. Thus, an inspector will arrive at the importer's office and inspect various aspects of the importer's FSVP (or the request may come by email).
We anticipate that FDA will follow its traditional administrative practices whereby if FDA observes a non-significant health/safety issue, it will provide the importer an opportunity to voluntary fix it prior to FDA seeking to take an enforcement action, such a Warning Letter, import refusal, or import alert.
Is there a "small quantities" exemption?
FSVP exempts food imported in small quantities if the food is intended for either research purposes or for personal consumption, provided the food is not intended for retail sale and not sold or distributed to the public.
Do I need a DUNS Number?
The regulations require the Importer of Record to identify the FSVP Importer when declaring the entry. As part of the declaration, the FSVP Importer must be identified using a "unique facility identifier recognized as acceptable by FDA." 21 C.F.R. 1.509(a). To that end, the only FDA recognized acceptable identifier is a DUNS number. Read about this new issue here.
Where can I find out more About the Hazard Analysis And Risk-Based Preventive Controls ("HARPC") requirements?
FDAImports.com has developed a complete HARPC website that contains not only information on HARPC, but details about our regulatory solutions to help importers and producers comply with every aspect of HARPC (and therefore FSVP). The two provisions are fully integrated at the border and both must be in view when developing a food safety compliance program. Read our blog to get more information.
For more information regarding FSVP please check out our videos!