About FSVP.com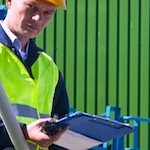 FSVP.com is a project of Maryland-based consulting firm FDAImports.com. Led by Founder and CEO, Benjamin England, FDAImports.com is a unique firm made up of consultants, marketers and affiliated attorneys serving FDA-regulated international and domestic clients of all shapes and sizes. Mr. England is a 17-year veteran of the U.S. Food and Drug Administration with 25 years of direct FDA-related experience, and now leads FDAImports.com and ExportToUsa.com.cn, our Chinese subsidiary.
We are also available for any of the following:
New product development, design, marketing and distribution consulting
Providing specific and technical regulatory counsel for clients
Legal counsel and representation before government and private parties
Facility registration/facility inspection assistance
Emergency assistance with FDA import holds, detentions, and refusals
FDA import alert counsel, petitions, and advocacy
Export certificates
All of these services and more are available through our consulting firm, FDAImports.com.